Whether it's for a day trip, a girl's weekend, or to explore, I absolutely love visiting Minneapolis. Known for its endless options of things to do and see, Minneapolis truly is a one of a kind location to live in and visit, and I'm so glad it's within a quick driving distance from me now! From the Minneapolis Institute of Arts to the Chain of Lakes Regional Park, you're bound to fall in love with the eclectic vibe of the city.
Modern Minneapolis-St.Paul Wedding Venues We're Loving
From industrial, modern, historic, and just about everything in between, there is a specific vibe at just about any wedding venue in the Twin Cities. Anytime I receive a wedding planning assistance inquiry that is based in Minneapolis, I lowkey cross my fingers that the wedding venue is one of the following.
1. Glass House
If there were to be a word for the feeling you get as you walk into the open concept space that compliments any decor, it would be "magic". Located in the North Loop, this stunning wedding venue displays enchanting lights made in the glass studio (where it gets its name sake), and a wide open space that invites wedding parties and guests to celebrate with plenty of room. The pops are art rentals located throughout the venue add a unique feel and bring the space all the more to life.
Included with your rental:
ample parking
indoor and outdoor ceremony options
outdoor courtyard
staging kitchen for outside caterers
big garage for vendors (this is amazing, just sayin'!)
plenty of room for ceremony, cocktail hour and reception all in one place
full service of professional staff of bartenders for your big day
Learn more about Glass House here. Note: They do require a coordinator. We can help you out with that. 🙂
2. Paikka
With a modern design that's also full of character, Paikka adapts to any style of wedding to bring out the vibe you and your spouse-to-be are envisioning. We can't get enough of the 1940's steel vaulted ceilings and original brick. Something about the architecture just feels different compared to other wedding venues in the Twin Cities. Paikka is a wedding venue that can be dressed up, or down, and still look absolutely stunning, with tables that do not need linens at all! We can picture simple tablescapes with modern accents or luxurious installations and blooms everywhere!
Paikka is also available year-round and gives flexibility on your wedding day hours so whether you're planning a winter wedding or summer soiree, this venue is sure to highlight all the right elements of your day. They extend some pretty great extras to their couples as well, like a:
lounge area/cocktail hour space
outdoor courtyard when Minnesota weather plays nice
getting ready suite
custom tables and chairs unlike any other venue
mobile bars and plant walls
Sounding like the right Twin Cities wedding venue for you? Get in contact with their coordinator to get the ball rolling!
3. The Hutton House
Where to even start on this stunning wedding venue? First off, lets talk about how great of a bonus it is that The Hutton House is just minutes from downtown Minneapolis and offers views of the lake. Each aspect of this wedding venue was carefully and intentionally designed so that couples could have only the best from their venue experience. From the smallest design details to the more in-depth ideas that were used to create this space, we tell ya, Hutton House has it all.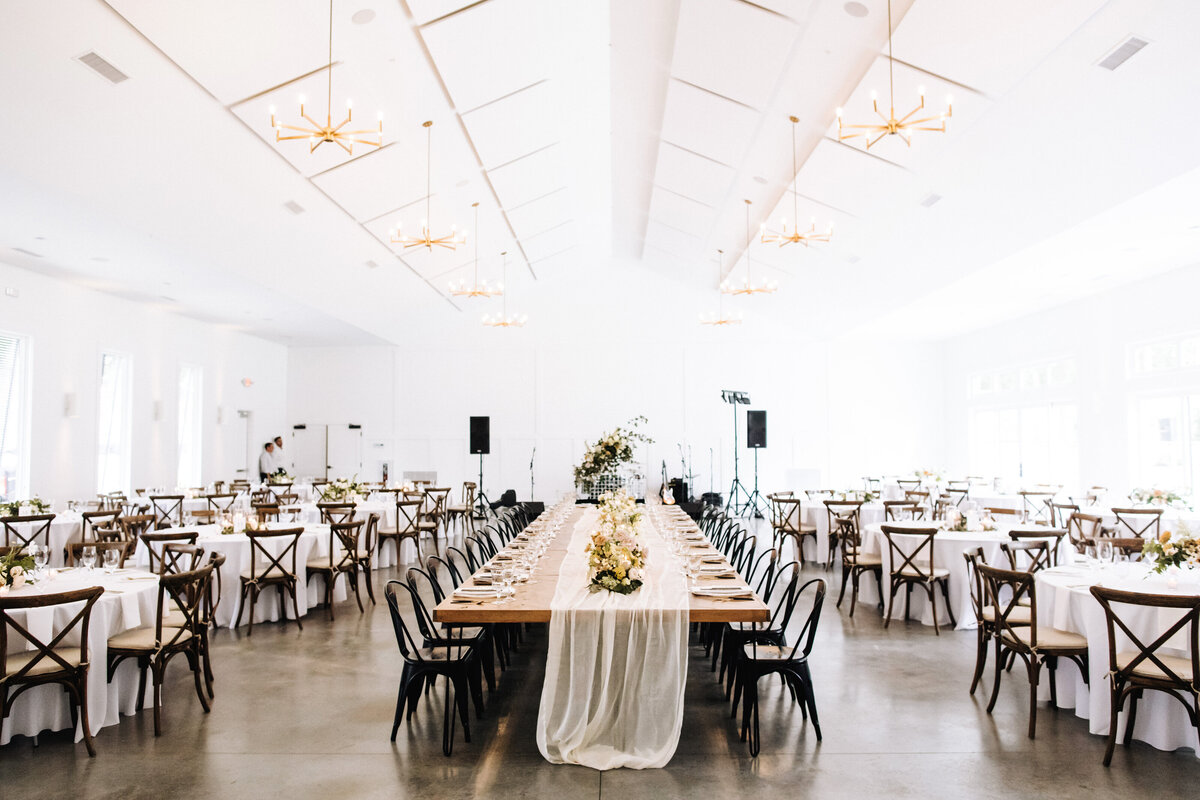 Choose from their options of their Fireside Room or Lakeside Room, and enjoy access to the charming outdoor gathering area and suites and lounge that are perfect for your wedding parties to get ready in. Some of our favorite parts of this venue are:
the beautiful outdoor courtyard
a cozy indoor fireplace
complimentary coat check (you know you love the convenience!)
security personnel
And that's just the start. The Hutton House also has an a la carte menu you have to check out!
4. The Lynhall
Looking for a more quirky, but just as amazing option? The Lynhall sold us with the Afternoon Tea. A restaurant by day and a private event space by night, we adore the character within this space. The arched alcoves and aesthetic are stunning but approachable, and we couldn't ask for a more perfect multi-purpose space!
The Ambleside Room is their formal private dining room and features a wood-burning fireplace. The Linney is their more casual private dining area and absolutely perfect for more intimate gatherings like a rehearsal dinner. And of course, they can come up with a custom menu for your gathering. Venue – check. Food and drinks – check. Amazing interiors – check. A sense of home – check! It's safe to say we love this venue!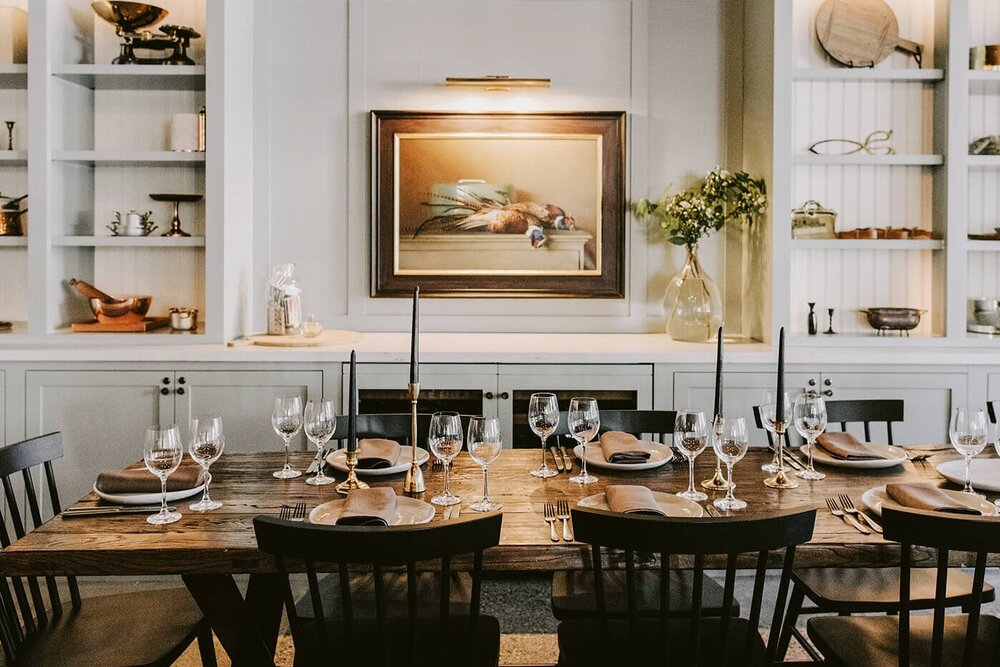 5. Pinewood Events
Did we save the best for last? We'll let you decide (wink, wink!). Technically, Pinewood is located 1 hour north of Minneapolis, but if you're looking for the best of both worlds, this is it. The venue describes itself as "a modern, upscale event center surrounded by a northern pine forest" and has a STUNNING black exterior that really makes this venue a jaw-dropper. You simply must see it for yourself!
The inside has the modern aesthetic we've all come to love (clean and neutral) with banks of windows, perfect for natural light and for photography! Every amenity was thought of with 2 wedding suites, a walk-in closet, wheelchair accessibility and (our personal favorite) – no room flips required! There's no denying that the owners of this venue put in a ton of heart, thought, and intention into the design and the overall wedding experience at Pinewood.
Finding The Perfect Wedding Venue
Whether you're coming from near or afar to celebrate your wedding in the Twin Cities or nearby, it's nearly a guarantee that you will find the venue of your dreams. Our wedding planning team is ready to help you structure your day, right down to the last detail. We want you fully focused on taking in each moment of your wedding day while we handle the rest. Let us know which of these venues sound like exactly what you're looking for, and make sure to follow us on social!